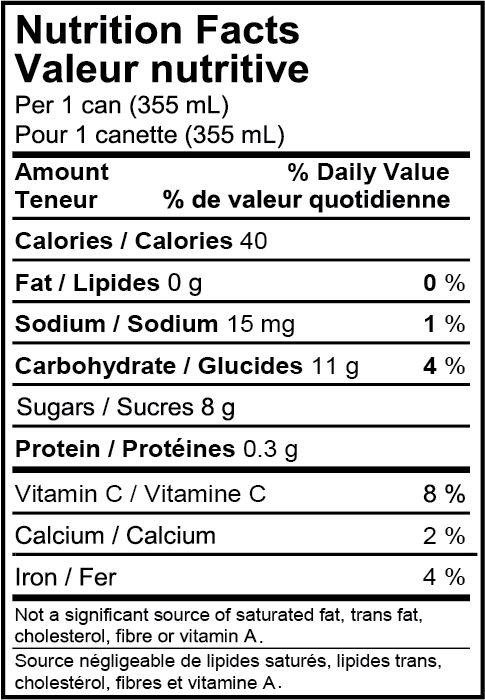 Mixed Pack 🧉
All the benefits and balanced energy of Yerba Mate in a refreshing, non-sparkling, and lightly sweetened ready-to-drink.
To prepare this liquid goodness, we keep it simple! We infuse the best organic yerba mate leaves, add nothing but legit ingredients and a pinch of organic cane sugar to balance everything. Allowing you to enjoy all benefits of yerba mate in a simple, delicious, and efficient way.
Ingredients: Infused Organic Yerba Mate, Organic Cane Sugar, Organic Lemon Juice Concentrate, Natural Flavour, Organic Yerba Mate Extract (leaves), Citric Acid
Organic

6-8g of Sugar

Vegan

Non GMO

Gluten Free

Plant Powered
FAQ
Frequently asked questions about our Yerba Mate energy infusions
Yerba Mate (yer-bah mah-tay) is a plant cousin to tea that stands out for its balanced energizing effects, nutritional profile, taste and its unique infusion method.
Native to northern Argentina, Paraguay and southern Brazil, Yerba Mate has its own culture based on the values of friendship and sharing.
Our Yerba Mate Tea is cultivated by a fourth-generation farmer family in the province of Misiones, northeastern Argentina.
Find more on our What is Yerba Mate page!
Yerba Mate is naturally rich in antioxidants, nutrients, caffeine and Theobromine. Capable of increasing your energy level and improve mental focus without the side effect often related to caffeine intake.
We also often hear that Yerba Mate:
-Can increase bone density
-Can help weight loss
-Can help stimulate the immune system
-Can reduce blood sugar levels
-May reduce your risk of heart disease
-Can improve your mood (thanks to thebromine)
Read all the benefits of drinking Yerba Mate on our page The benefits of drinking Yerba Mate
Mateina Yerba Mate Drinks are a much better option than energy drinks. The only source of stimulant in Yerba Mate is the naturally occurring caffeine and theobromine coming from an infusion of the dried leaves.
Yerba Mate will keep you focus and energized for hours without the jitters, crash and anxious feeling that you may feel when you consume energy drinks.
An energy drink is just a base of sparkling water in which several active ingredients (synthetic caffeine, vitamins, taurine, A LOT of processed sugar or fake sugar etc) are added.

Mateina is a simple tea infusion made from brewed leaves!

It's also:

Made with 4x less sugar than an energy drink (organic cane sugars only)

Made with simple, natural & organic ingredients only.

Rich in naturally occurring caffeine (from yerba mate leaves). This assures the gentle, balanced energy we all love.

Lighter! A lot lighter than traditionnal energy drink, just like a delicious, refreshing homemade iced tea (perfectly sweetened).

If it's not enough to convince you, here are 3 good reasons to swap your usual energy drink for yerba mate!
Yerba Mate is an antioxidant-rich drink that contains Theobromine.
Theobromine is a bitter alkaloid - also found in cacao - that is a mild stimulant. It may offer longer-acting effects than caffeine, and with fewer adverse side effects. While caffeine and theobromine have similar effects, the key difference is that caffeine has an effect on the central nervous system and theobromine most significantly affects smooth muscle, which is why many say that theobromine acts as a natural muscle relaxer.
Various sources suggest that yerba mate puts you in a state of mental clarity that facilitates concentration and has a positive impact on cognitive functions. You can read this article to learn more about the benefits of Yerba Mate!
We want to make sure that our Yerba Mate drinks always have the best taste possible. That's why we make sure not to use any sweeteners like aspartame, stevia or any "fake" sugars in our products. The reason for this is that these sweeteners often have an aftertaste which often ruins the real taste of the drink.
The only sugar present in our ready to drink products comes from organic fruit juices and cane sugar. We use a maximum of 8g of sugar per can of 355 ml, which is 4 to 5 times less than what you find in conventional energy drinks.